Welcome to the Behind the Beyond Press page!
Here you will find everything you need to write about us. Should you have any questions, please contact us! We are happy to provide additional info that you need.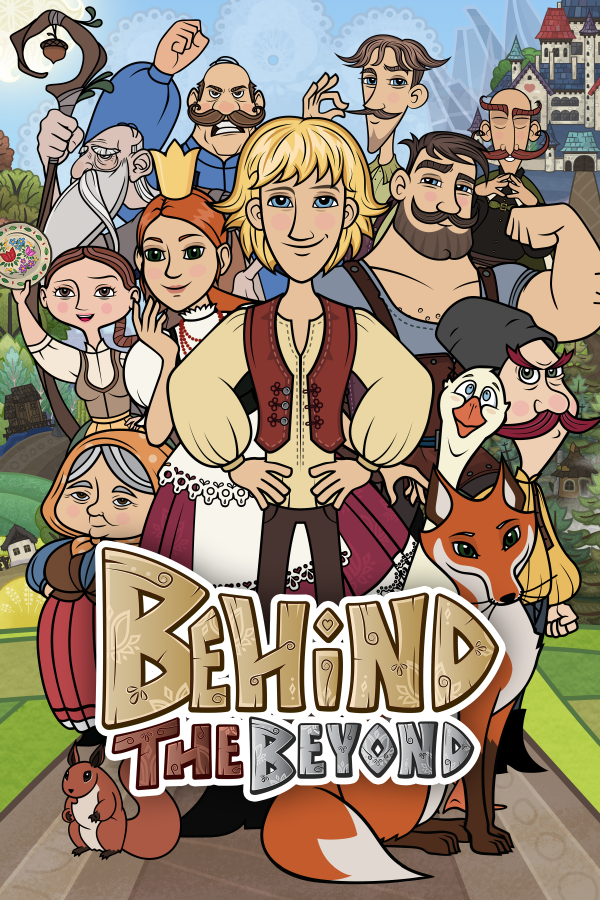 Facts
Developer:
Sugarpunch Games
Release date:
Early 2023
Platforms:
PC, Mac, Linux *
Demo available:


Website:
behindthebeyond.com
Price:
RRP £17
Availability:
Digital download
Languages:
English, Hungarian (text only) *
Press contact:
sugarpunchgames@gmail.com
Other places:
Twitter
|
Facebook
|
Instagram
|
Twitch
|
YouTube
|
Discord
*More to be announced
Description
Behind the Beyond is the tale of a young lad who sets off to find a job, but finds a wondrous adventure instead. Explore a truly magical world and solve the mysteries of the Kingdom Behind the Beyond playing as Johnny, the youngest son of a poor man, and his companion the Fox.
An immersive folk experience
You follow Johnny's adventures in the format of a Hungarian folktale.
On your way you are drenched in carefully detailed and wonderfully weird artwork based on folk art and various embroidery styles.
Your adventures are accompanied by the unique and beautiful music of the amazing Kerekes Band.
Not your regular point & click
Behind the beyond is a mix of the good old point & click genre with some RPG elements!
In addition to the usual interactions you have 3 special actions that require you to improve Johnny's skills of Strength, Charm and Dexterity. Some choices and solutions will not be available if Johnny is not skilled enough*.

*Don't worry, you will still be able to finish the game though, we are not THAT evil.

Your choices matter
No, really!
There are multiple endings, and numerous side quests where you will have to decide how things go down and that will affect the outcome of the whole story.
You will also find that many situations have multiple solutions too! Can you find them all?

Key features

Huge, immersive folktale world to explore
Featuring beautiful folk art and music
Multiple solutions and multiple endings
Witty point & click with RPG elements
Bad puns and pop culture references
English voices, with subtitles in English and Hungarian
Trailer
Bio
Sugarpunch Games is a dynamic independent development studio started by the currently only permanent member, Katalin Rabel. Kate is an engineer, a published board game designer, an artist and a mum. A couple of years ago she decided to quit her job in business software to focus solely on games.
The idea for Behind the Beyond sparked in 2016 when Kate and her husband decided to enter Adventure Jam, a yearly game jam event where participants have about 2 weeks time to come up with an adventure game from scratch. Once they finished thier entry, they thought this idea deserves to be made into a proper, full-feature point and click adventure game. For the past few years Kate has been working on the demo full time, aided by a bunch of really talented people. For them, this is not work, but a labour of love and they all hope you will enjoy playing the game as much as they did making it.
Logos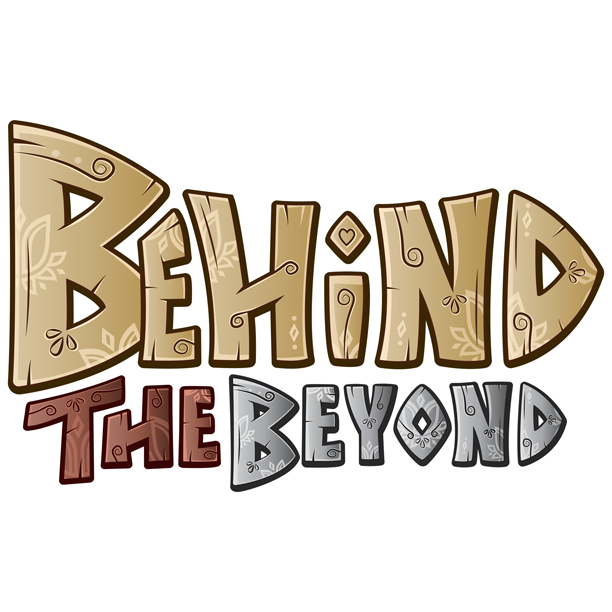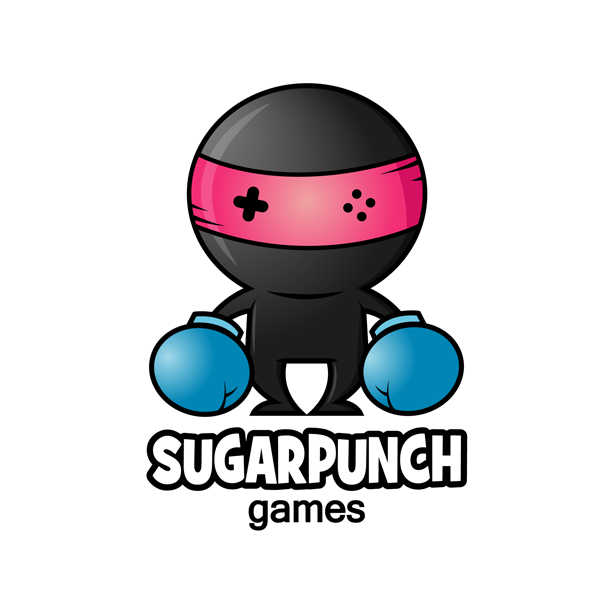 Screenshots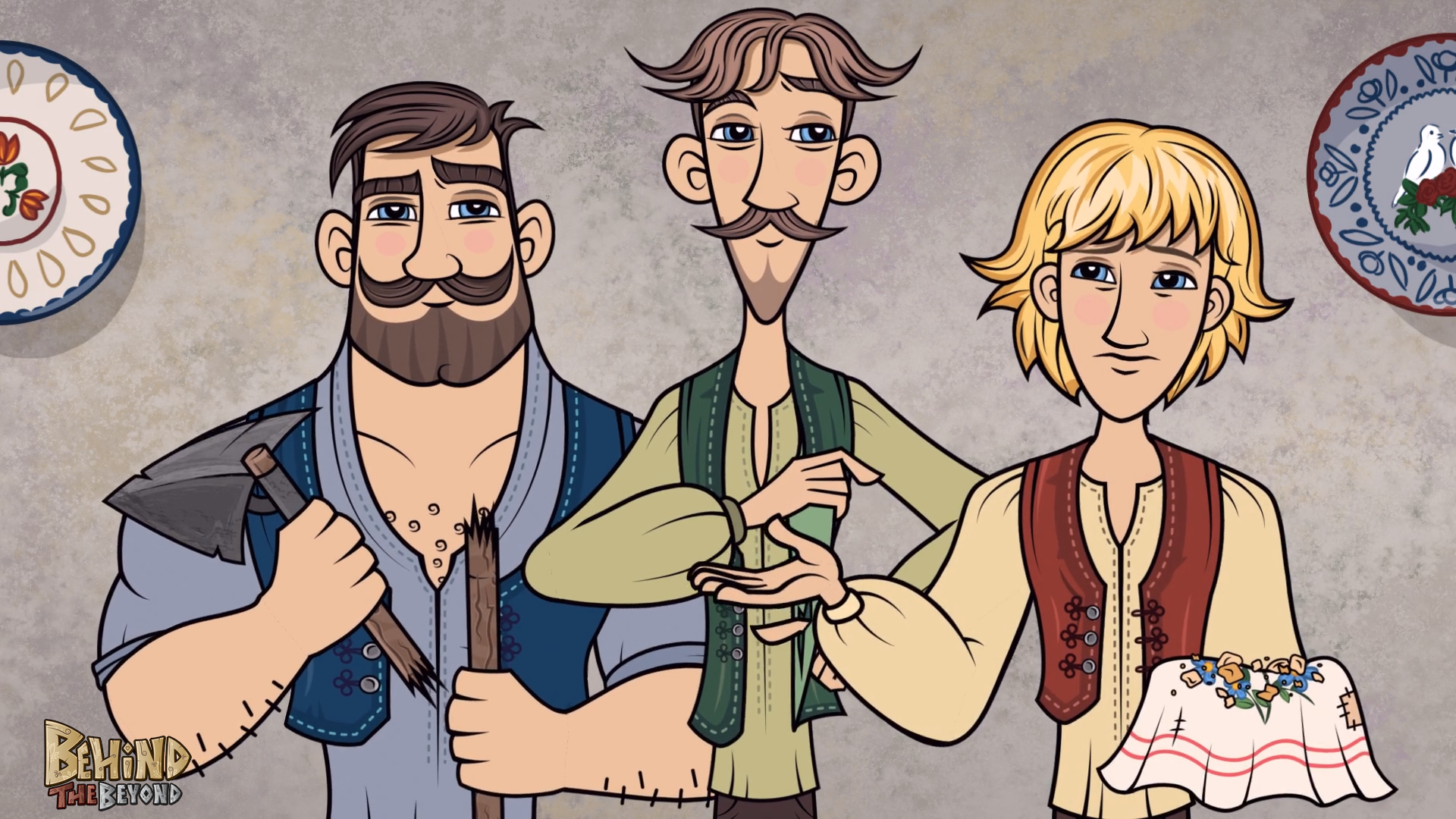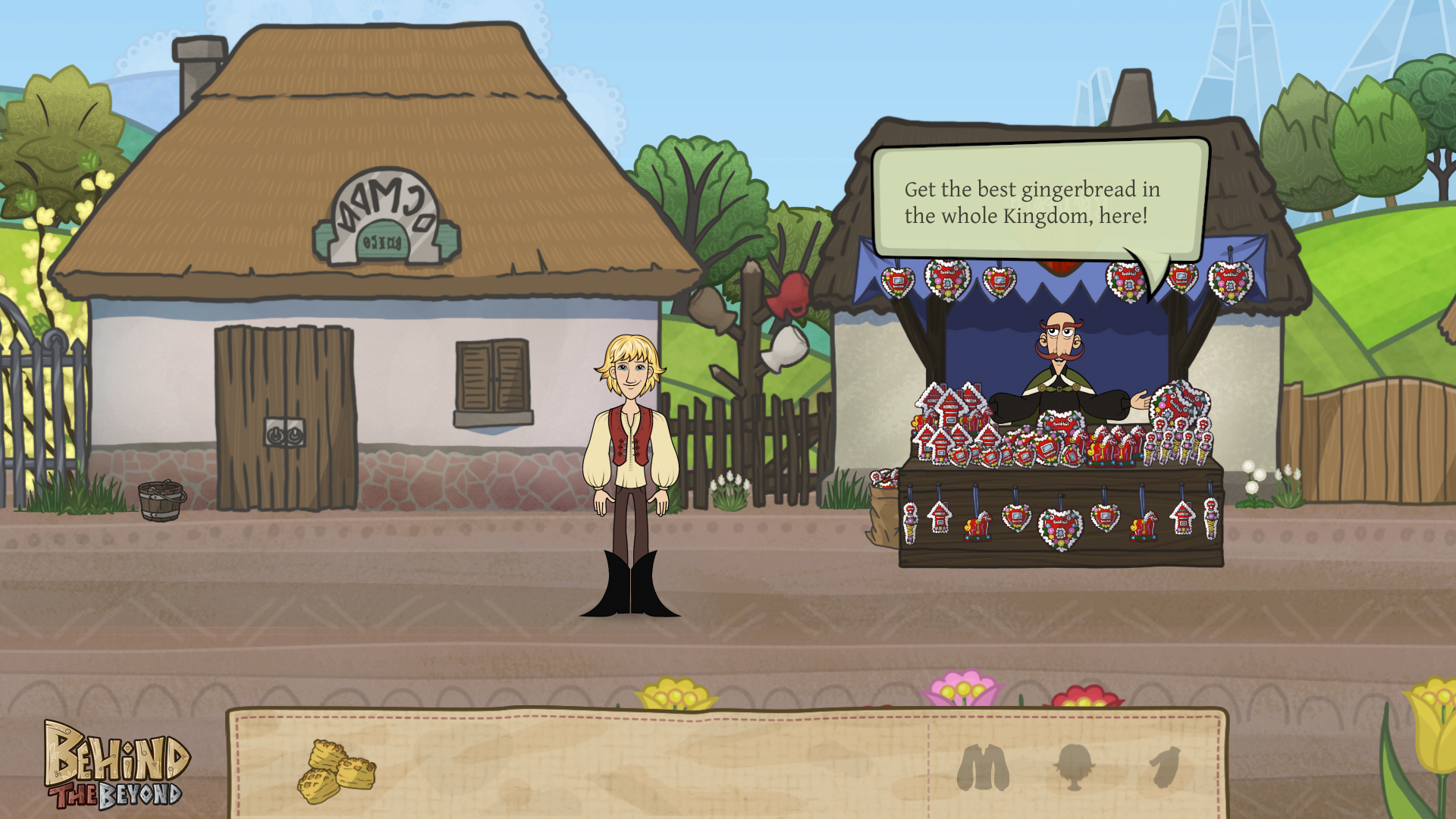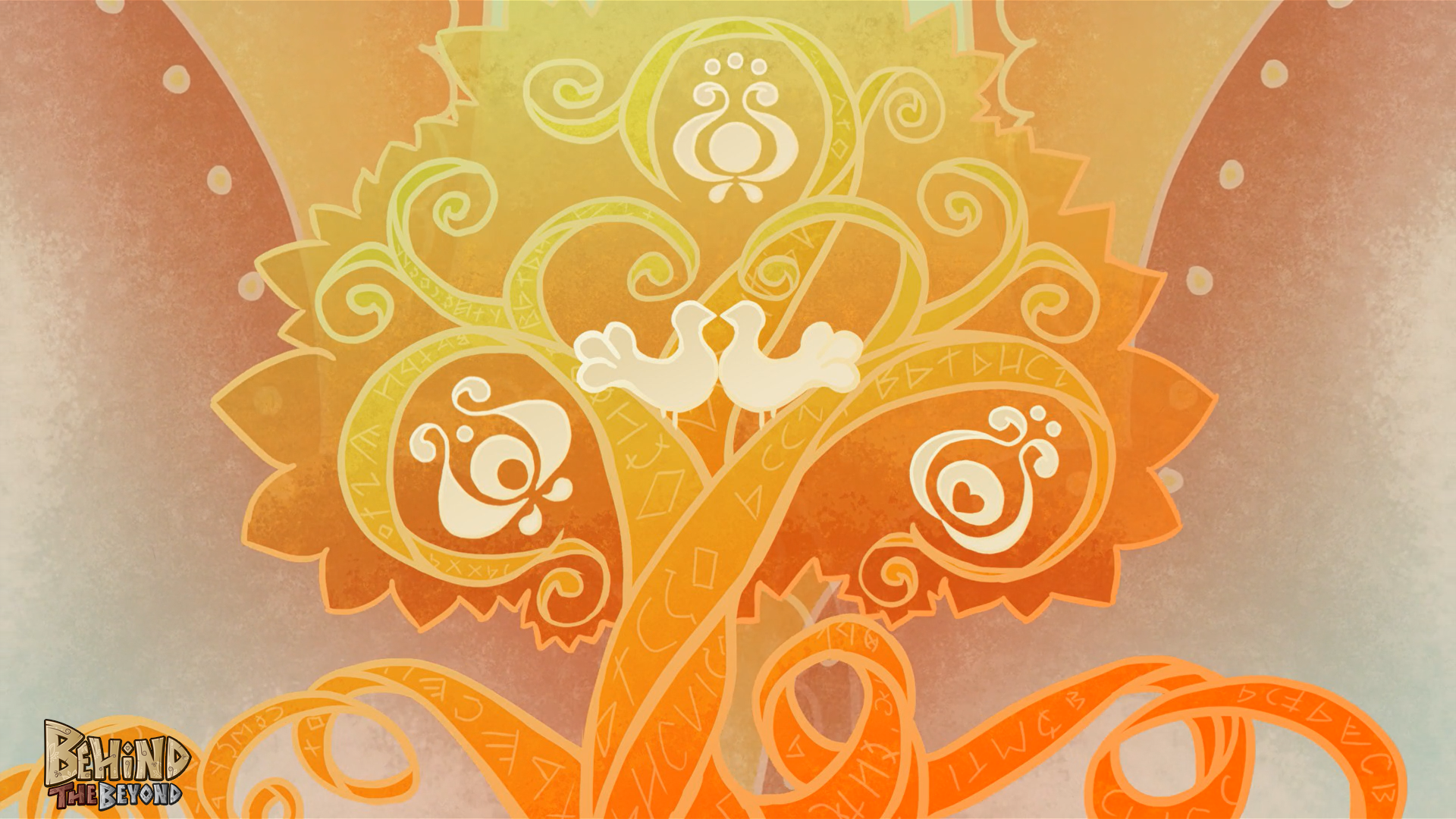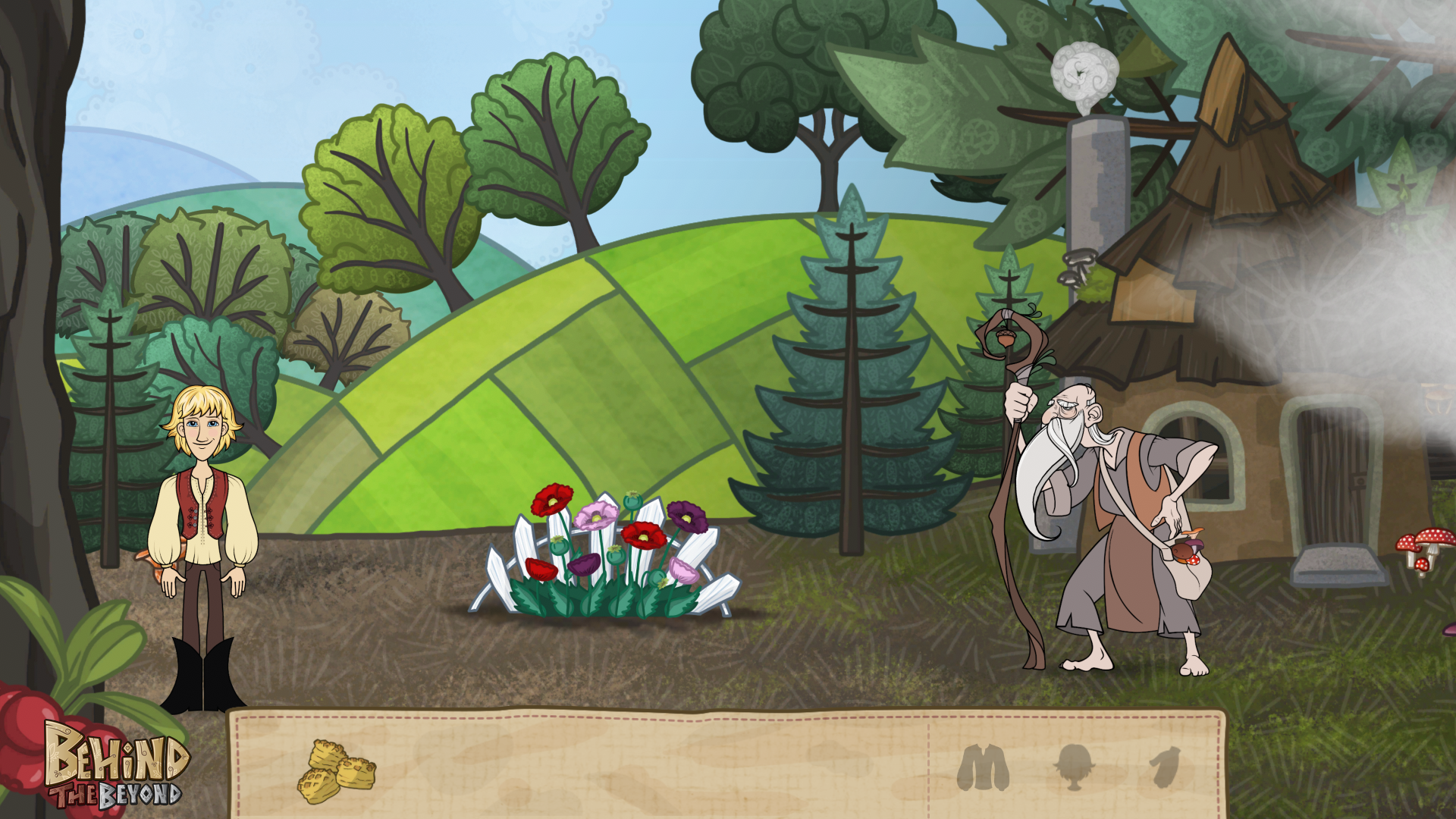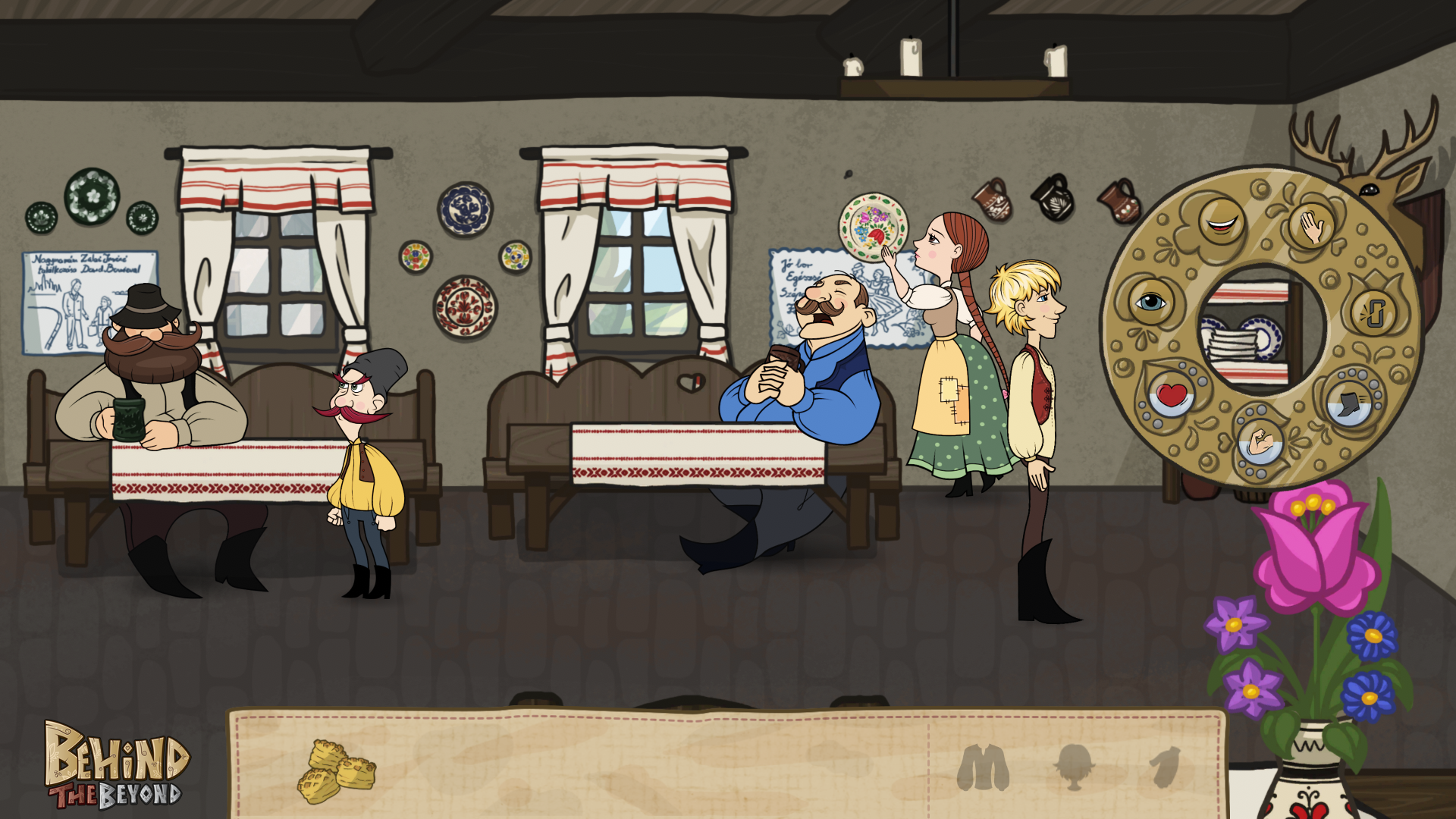 Credits
Please be aware that at this moment, this is NOT a definitive list and we will be updating it as more people join us.
GAME DESIGN
Katalin Rábel

WRITING
Katalin Rábel

PROGRAMMING
Katalin Rábel
Tamás Rábel

CONCEPT ART
Marton Adam Marton
Katalin Rábel
VikusVikus

TECHNICAL ART & ANIMATION
Katalin Rábel

UI CONSULTANT
Zak Eidsvoog

MUSIC
Kerekes Band

SFX
Gábor Szabó

AUDIO ENGINEERING
Tamás Rábel


LOCALISATION
HU - Katalin Rábel

VOICES (UK)
Narrator - Howard Collis
Johnny - Tom Hounsham
Fox - Bethany Landskroner
Johnny's Father - Kev Summers
Gingerbread Man - Gary Woodlock
Master - Chris Dale
Master's Wife - Jane O'Sullivan
Angry Dude - Kev Summers
Drinking Dude - Gary Woodlock
Sleeping Dude - Gary Woodlock
Innkeep's Daughter - Adrienne Cox
Innkeep - Chris Dale
Elder - Kev Summers
Anna - Lara Powell


PLAYTESTING
Bianka Bálint
Péter Erdős
Endre Fejes
Zsófia Gáncs
Éva Horváth
Viktor Imre
Máté Jambricska
Róbert Kiss
Tamás Medvey
András Ódor
Tamás Ökrös
Imre Pató
Tamás Paulik
Ádám Portschy
Eszter Rosenbaum
Henrik Schnell
Kefro (Anastasia Shipul)
Enikő Soós
Neszta Volkai
Ádám Zovits

SPECIAL THANKS
Endre Fejes
Nóra Fülöpp
Réka Kiss
Zoltán Molnár
Zsolt Molnár
Péter Tolnay
Dávid Turczi
Mária Túróczy
László Vincze
Neszta Volkai
Chris Waller
Zsombor Zeöld